GamePod Combat Zone and Evike.com Inc. are pleased to announce our collaboration to better service fans, existing and new players as well as law enforcement training agencies world-wide. We are confident that the collaboration of GamePod (World's largest indoor Airsoft MOUT facility) and Evike.com Inc (#1 Airsoft retailer voted by players globally) will create the perfect Airsoft experience.
Both GamePod and Evike.com share the same vision to provide a welcoming, safe, and exciting environment for the supporting community. Our vision is to craft a unique experience to attract new players as well as service the needs of existing players. As a community we need to reactivate those who have exited the sport, and will do so by making necessary changes to the direction of both companies. We are confident that this collaboration will bring the industry, hobby, and sport of Airsoft to a whole new horizon far beyond present stage.
"We've always had one mission, which is to provide the best possible experience for our Airsoft and Law Enforcement friends! In keeping with that goal we feel this collaboration not only greatly enhances the experience, but marks the beginning of a new exciting era for the sport!" said Craig Levy, CEO of Gamepod Combat Zone Inc.
"It is our vision to be the most well run business in America, to provide the best product selections to our customers, and to provide our fans the perfect shopping experience. I believe the collaboration with the most respected field operators in America is the key to fulfilling this vision." said Evike Chang, CEO of Evike.com Inc.
Stay tuned on our social media, EvikeTV, and in person at GamePod Combat Zone for more exciting updates!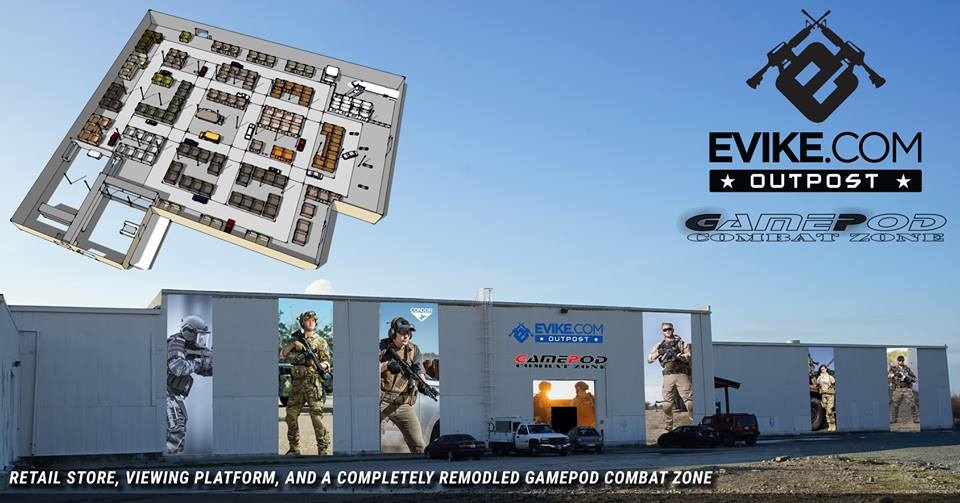 Gamepod was proud to participate in the Mythbusters Cache and Carry Episode!